Build back by building forward.
We are a Colorado based design and build team offering this firewise Passive House design as a ready-to-go complete package for rebuilding homes in the Marshall Fire area. It will be built by Joubert Building, our certified Passive House builder.
The house is an elegantly simple two story house with a full basement and an attached garage. We have modeled it to meet the rigorous Passive House standard, and depending a bit on shading the plan can be mirrored or rotated to fit on your lot and still meet Passive House. It will qualify for the $37,500 Passive House and $10,000 "all electric" incentives offered in the Marshall Fire rebuild area, as well as a number of other discounts.
It is an ultra-high performance alternative to other options for rebuilding that will be comparable in price to conventional construction but provide an unparalleled level of comfort, clean air, and long term energy savings.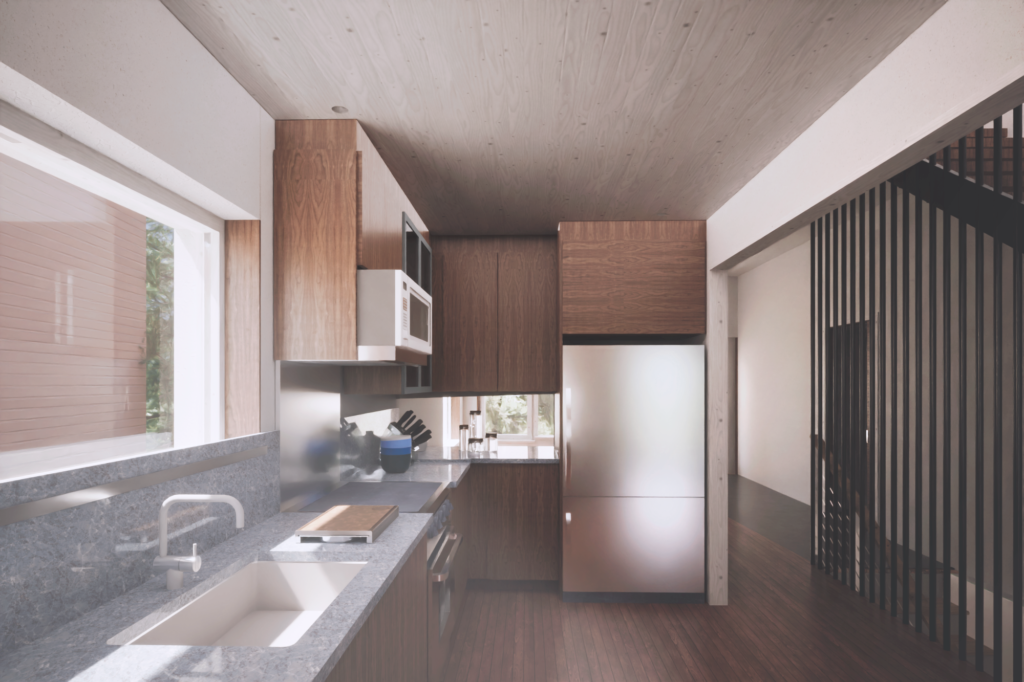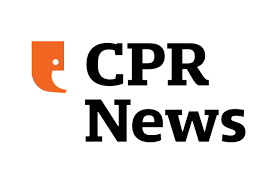 LISTEN: This climate-friendly house for Marshall fire victims isn't a luxury home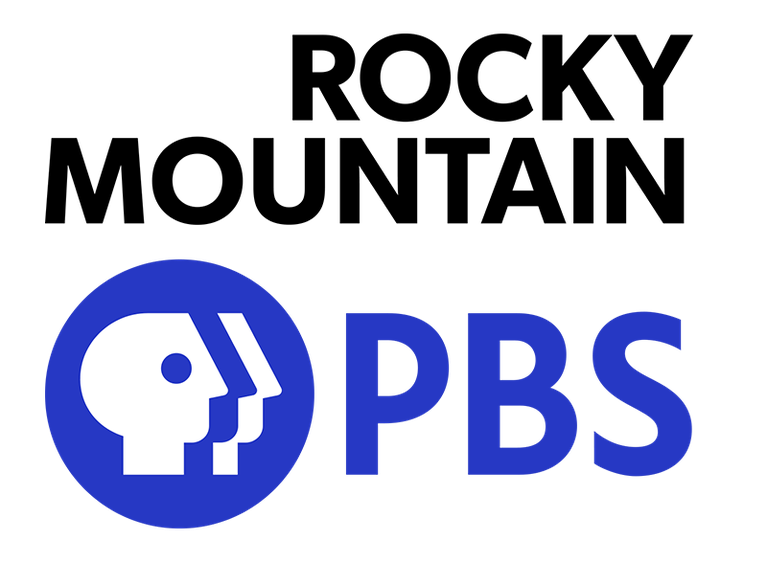 WATCH: Colorado Voices: Building Back Better after the Marshall Fire

READ: 'Restore Passive House' Is Designed for Marshall Fire Victims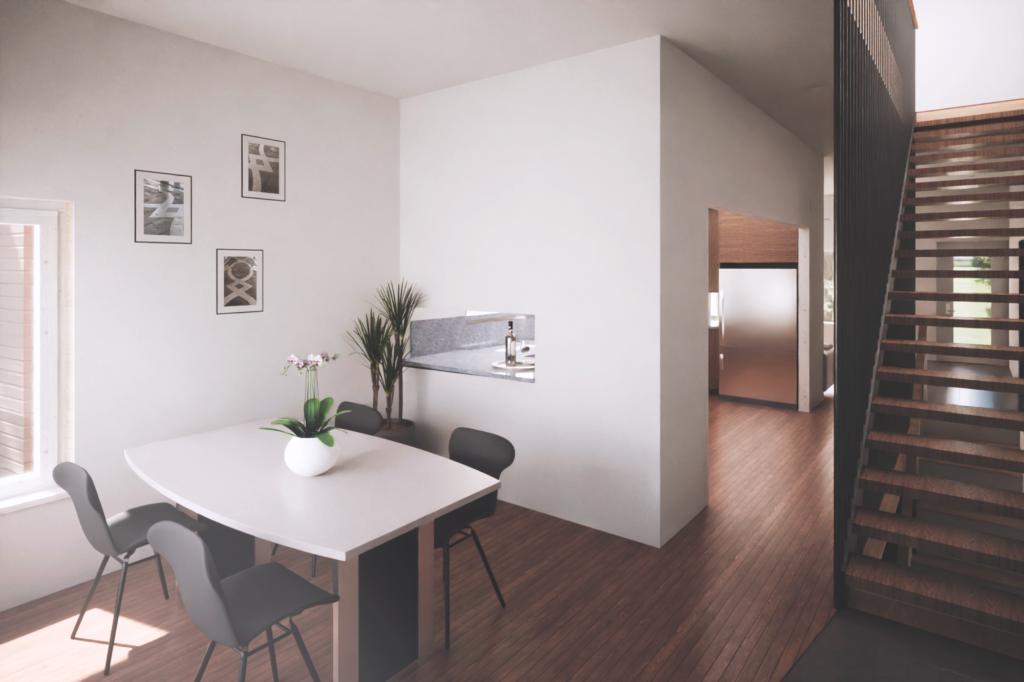 The House at a Glance
3 Bedrooms plus Media/Guest Bedroom
3 Baths
Two-Car Garage
1,750 SF of living area on the upper two floors, plus an 850 SF basement = 2,600 SF total.
10′ ceilings on Main Floor and Upper Floor, 8′ ceiling in the basement.
Optional family room, bedrooms and bath in the basement.
Optional customization. We have several variations and sizes in design.
Main Floor Option One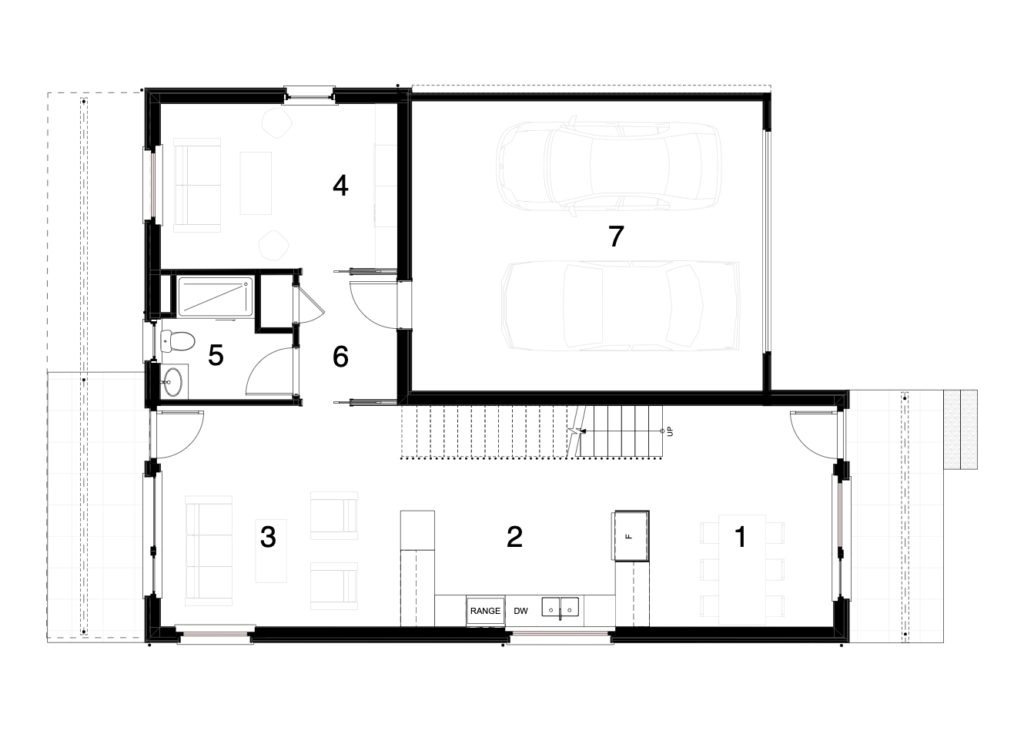 Upper Floor Option One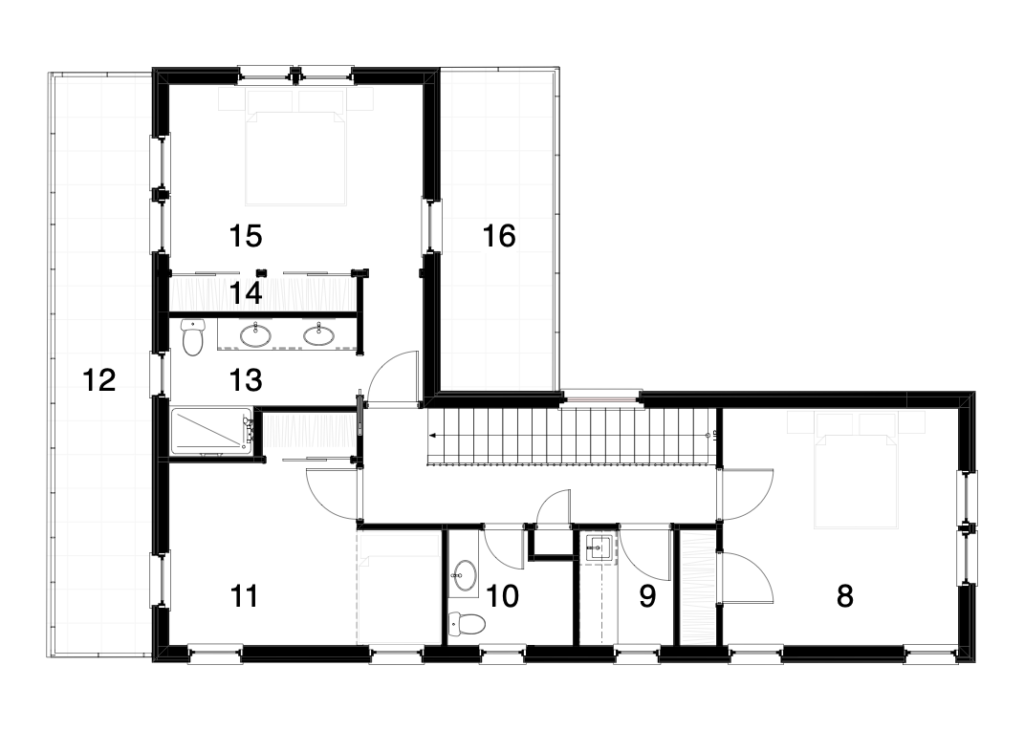 Basement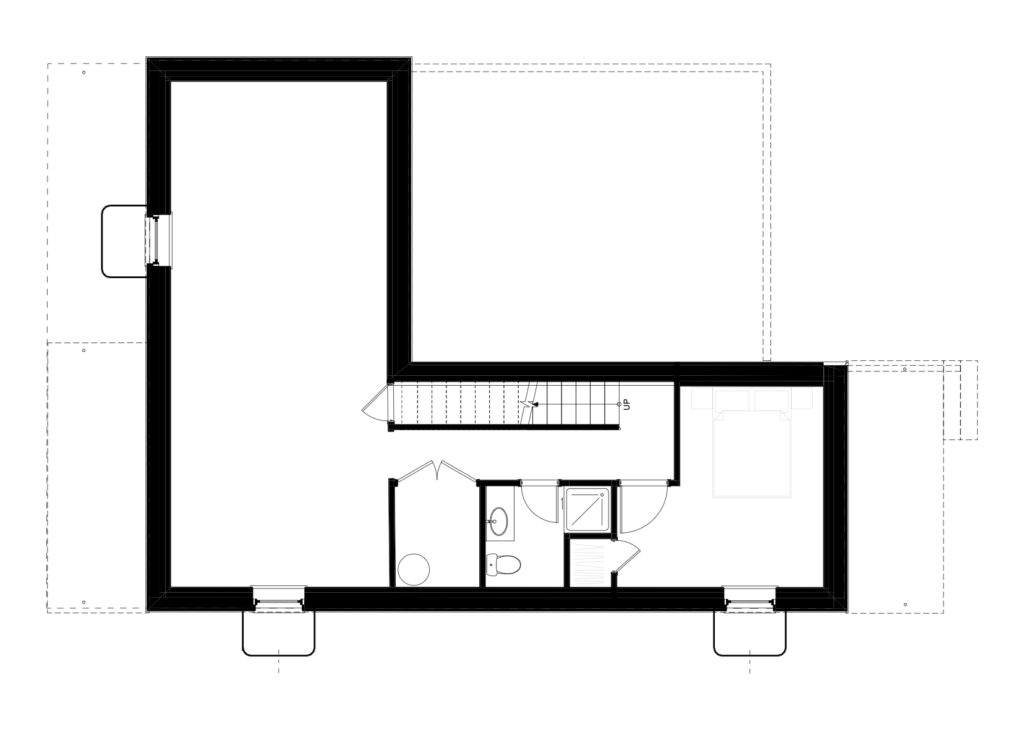 Key
dining
kitchen
living
media room/spare bedroom
bath
mudroom
two-car garage
bedroom/office
laundry
bath
bedroom with queen-size bed nook
deck
primary bath
walk-in closet
primary bedroom
optional deck over garage
basement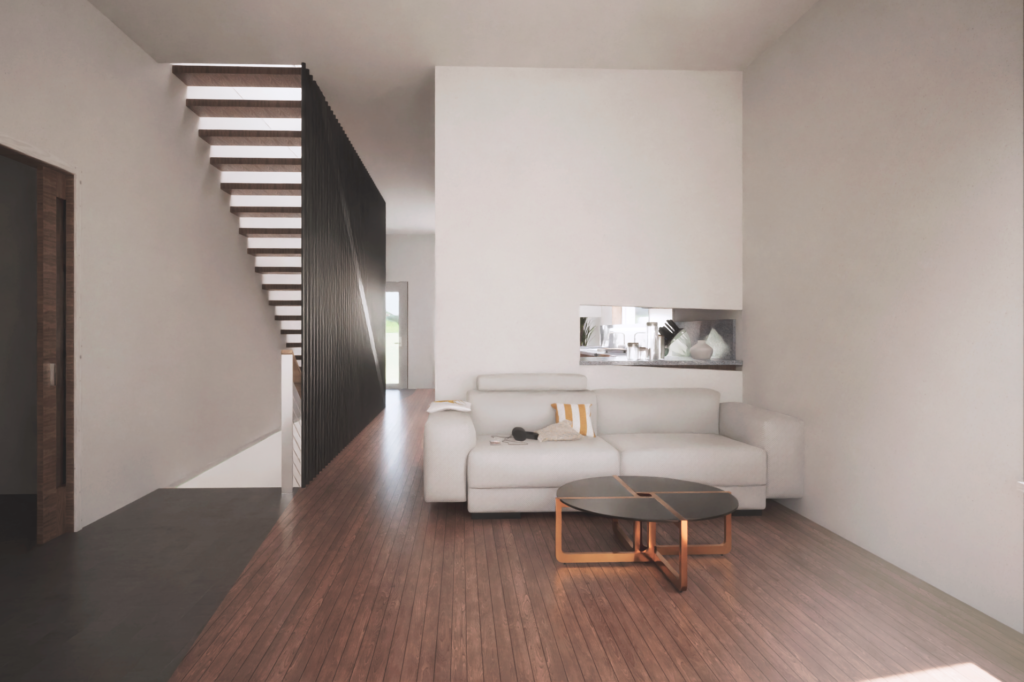 The Design
"Firewise" construction uses non-combustible siding and roofing, triple pane windows tempered in most locations, no overhangs, and minimal exterior trim. The house will meet the proposed Sagamore WUI ordinance. See our presentation on passive house and fire in this video.
Rigorous Passive House energy modeling and design is specific to the Front Range climate.
We took our design cues from Colorado mining vernacular architecture, a simple cross-gable form you might see in early 20thcentury Colorado small towns.
While solar panels are not required for Passive House, the roof is optimized for solar systems sized to run the home and even charge electric vehicles.
The media/guest bedroom and an adjacent bath are adaptable for those with temporary or continuing mobility issues. It's always good to have one bedroom on the ground floor.
Next Step!
We developed the Firewise Colorado Passive House house design specifically to meet the zoning of the Sagamore planned development in Superior, but the design can be built on other home sites in Superior, Louisville, unincorporated Boulder County, or elsewhere in the Front Range climate. If you are interested in having us adapt this house to your lot, please click on the Let's Connect button below and fill in our Google form. We'll be in touch!